COE student researches philosophies for teaching high school dropouts
Fort Worth, TX | April 17, 2012 02:04 PM | Print this story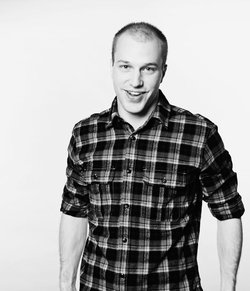 Ben Goss, who is in his final year of the College of Education 4-1 program for secondary education, studied a small Fort Worth private school (Cassata High School) that serves as a second-chance, alternative school for low socioeconomic status dropouts. During the 2010-2011 school year, more than 80 percent of Cassata graduates moved on to a two- or four-year college, technical school or the military. Via interviews with Cassata faculty and administrators, Goss determined their educational philosophies in hopes of learning what public schools can do to imitate this level of student success across the board.
Goss found that Cassata makes great efforts to meet the needs of each student by offering flexible scheduling that allows students to continue to have jobs that support themselves and their families while in school. The high school also offers an individualized education program that allows students to work at their own pace, thus helping to ensure content mastery without keeping a student enrolled longer than necessary. This also helps students feel comfortable asking questions because they do not have to worry about appearing unintelligent. Cassata also offers several charitable programs that help currently enrolled students with clothing in cold weather, dressing appropriately for interviews, and assisting with childcare needs.
According to Goss, Cassata also goes to great lengths to welcome students into the building each day by name, and building relationships before they step foot into the classroom. The high school also celebrates student achievement at nearly every opportunity. By the time they graduate, students are met with teachers, administrators, students and families who celebrate with tears and hugs; this also includes very emotional speeches by the valedictorian and salutatorian acknowledging the teacher who has most impacted them.
Finally, Goss discovered that Cassata is very aware of its size and niche. The high school has an enrollment limit of 200 students, which allows for small classes and individualized education structure. The seven teachers and principal meet weekly to discuss the changing needs of the student body. According to Goss, students not only benefit from the small school size, teachers area able to more easily share a common vision and maintain consistent practices with students.
"I hope to be able to recreate some of the agency and support that faculty and administrators are creating at Cassata High School in my own future classroom," said Goss. "Cassata functions as a protective factor for these at-risk students; it provides emotional agency via a safe, positive environment for students to learn."
Goss went on to say that as a result of his research, he wanted more TCU College of Education students to "see a school operating in the real world that approaches the ideals that draw many pre-service teacher to the profession."